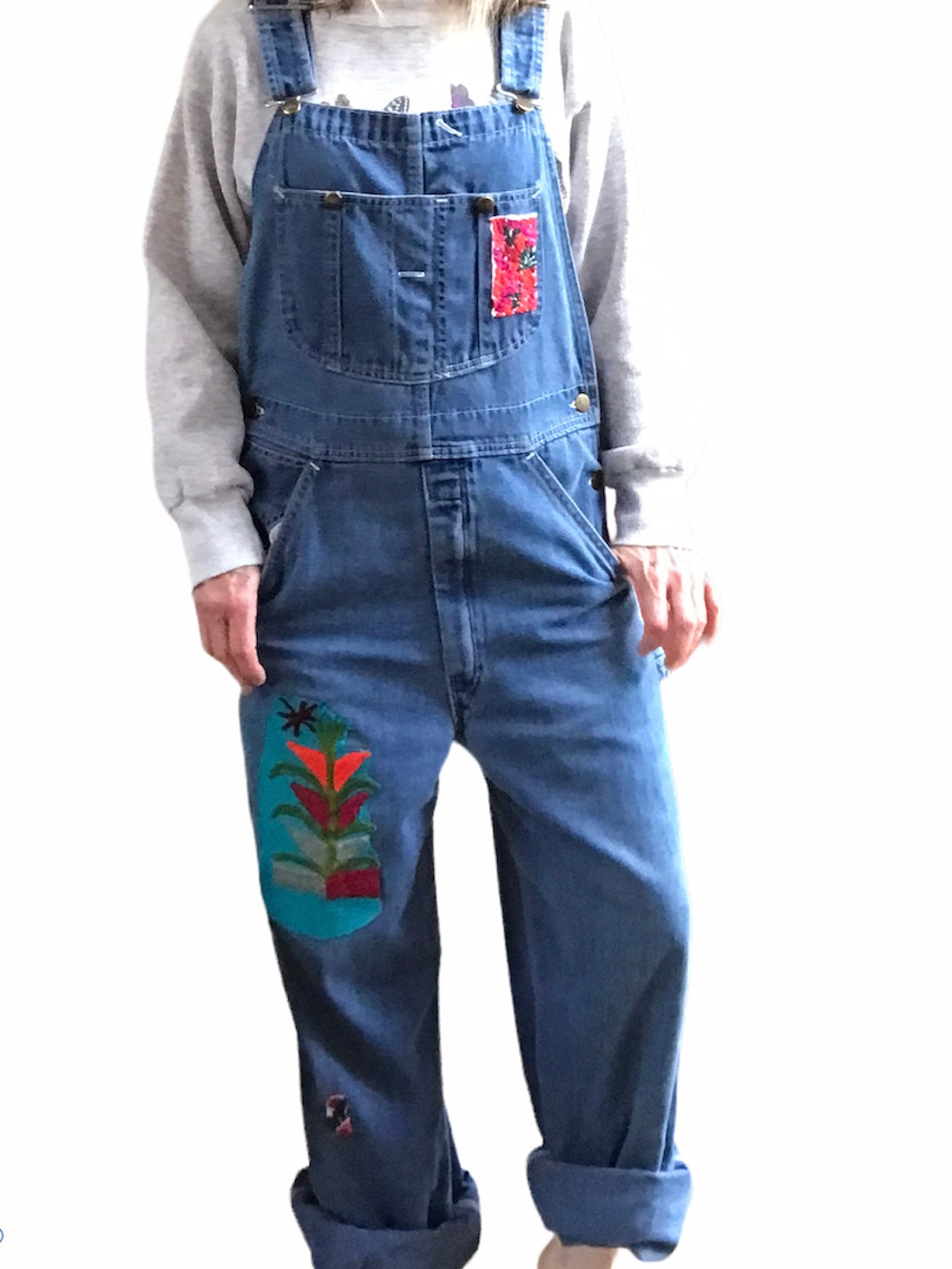 Elliott - overalls
Elliott overalls reworked with embroidered touches that might be your go-to pair year-round, the perfect cotton and plenty of pockets make this one-of-a-kind piece easy to keep comfy or dress up a bit. Styled with Kimana vintage sweatshirt and Winter Night Sky earrings.
100% medium-weight cotton denim.
Wash - dry - enjoy.
Measures - top waist metal button 32" bottom metal button 36"- extra long.
Vintage - only one!