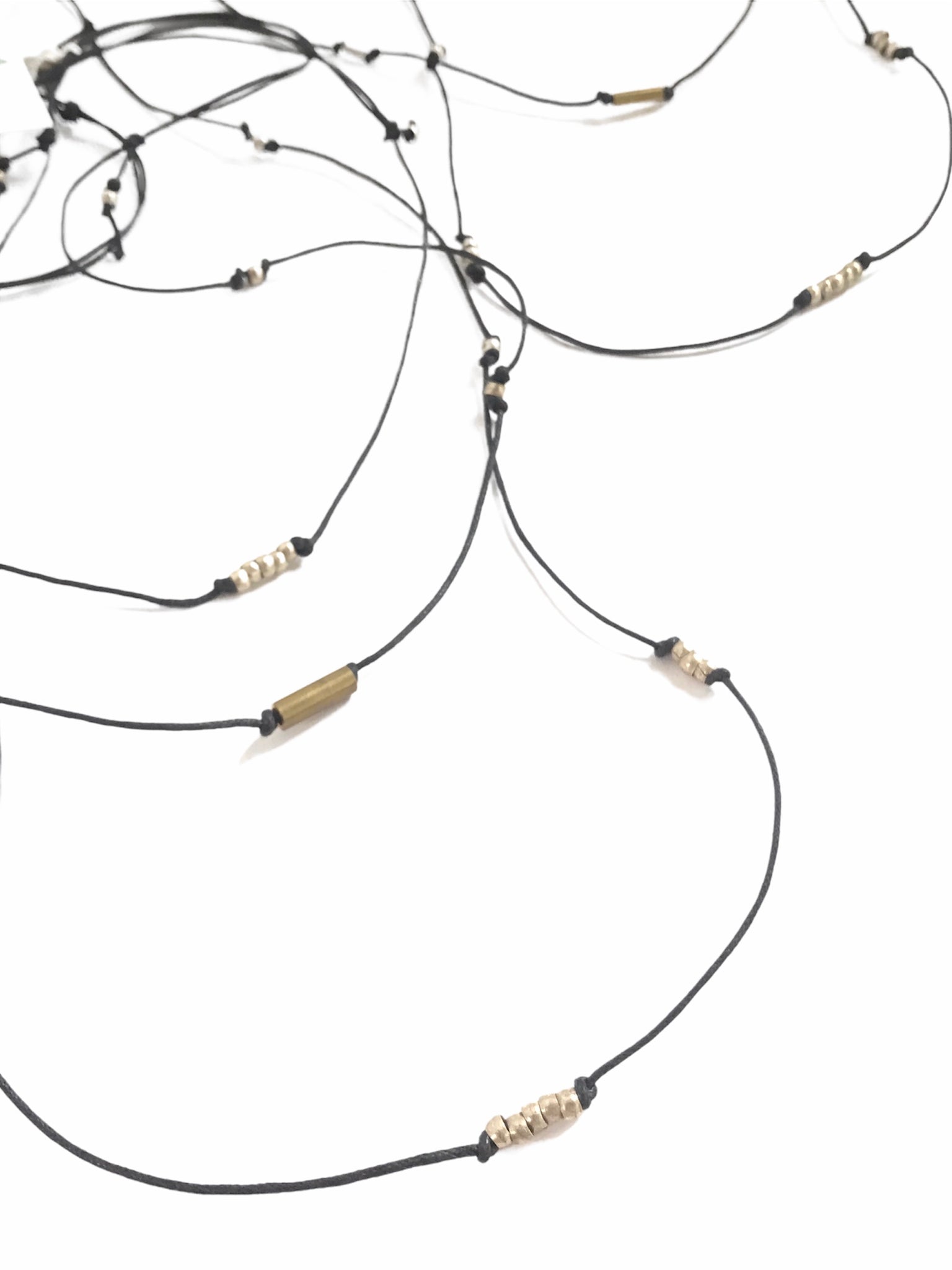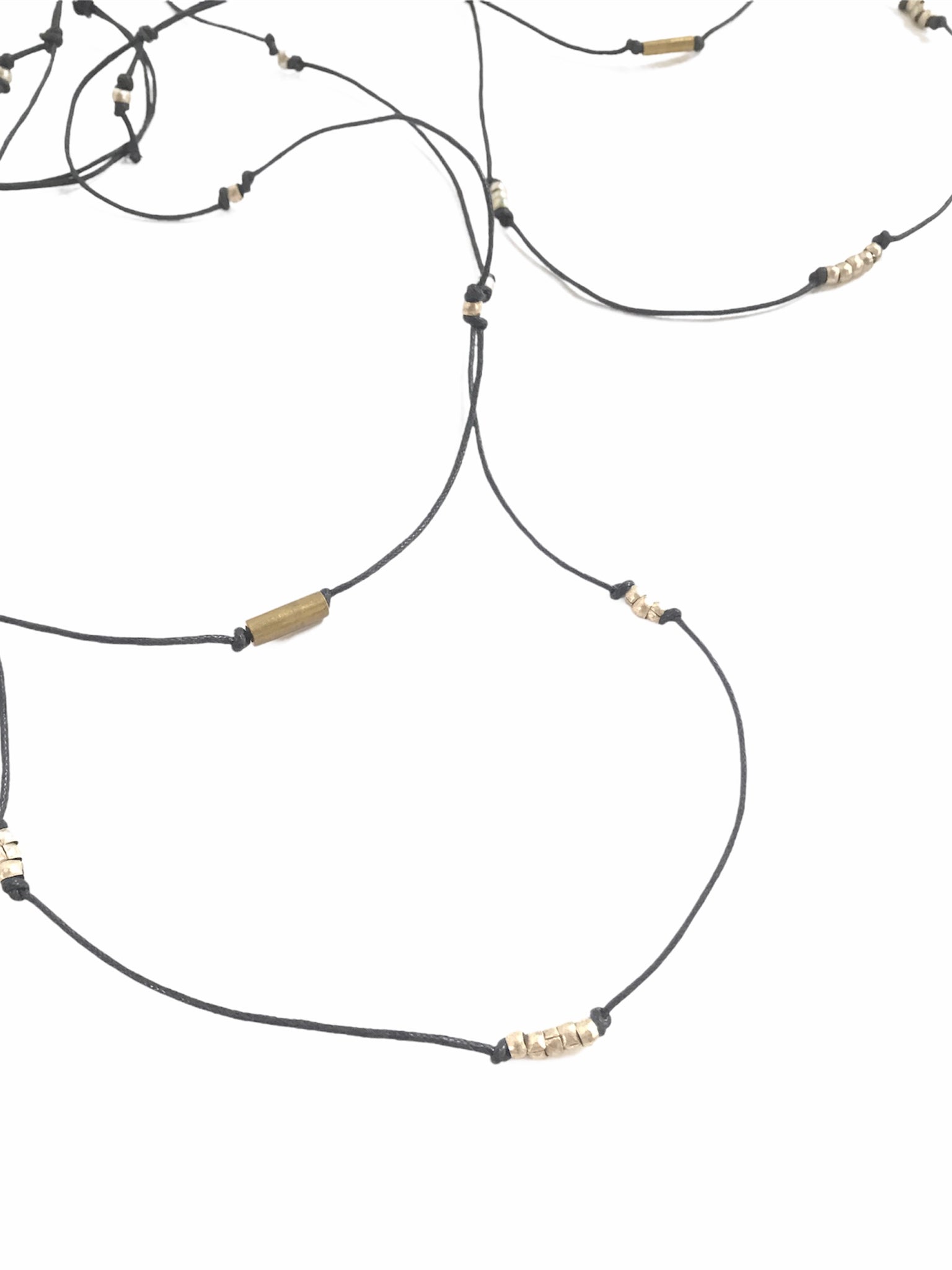 Memento - necklaces
Tiny wax cord and silver or gold brass self-adjusting necklaces make a sweet little gift for yourself or a friend. We like to think of these as mementos, reminding us that being present is the greatest gift.
Wax cord - self-adjust - silver or gold brass.
Short 12-24" - Medium 21-30" - Long 30-40" - slight variations.
Last pic is short necklace worn as a bracelet.