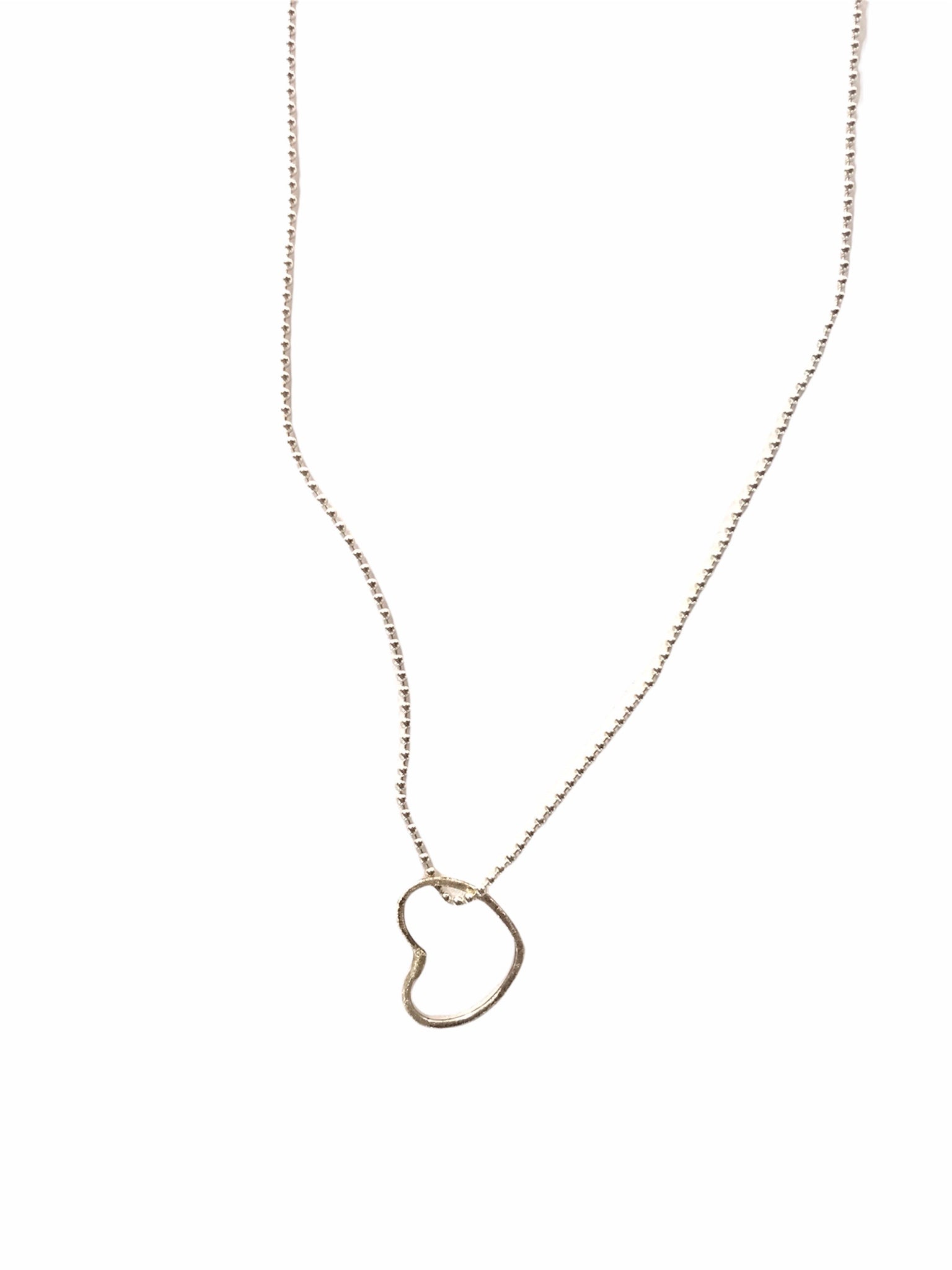 Mended heart - lost and found
Mended heart lost and found necklace with a floating heart on the tiniest sterling ball chain, loves. 
Sterling chain - sterling silver heart - silver solder.
Hearts 3/8" x 5/8" - chain 16".
Scale of hearts vary slightly which is the nature of hand fabricated work. No two pieces are exactly alike.
If you lose your heart, do not fret, you are sending love out into the universe probably just where it is needed, and love will always come back around.