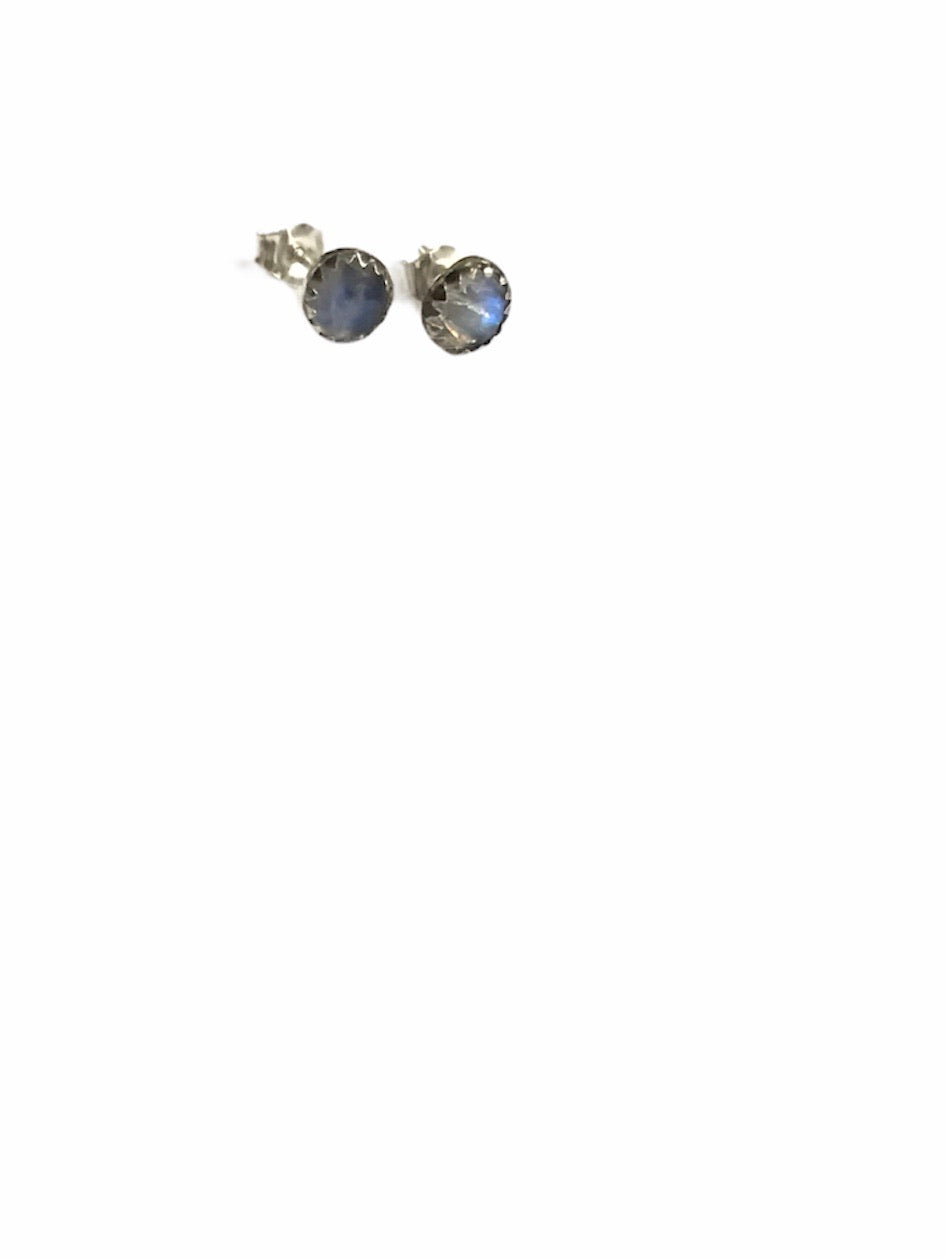 Moon Ray - studs
Moon Ray studs of rainbow moonstone and oxidized silver, a beautiful combination of mixed metals and hues, making pieces from this collection easy to combine and layer up with jewelry from your personal stash. 
Moonstone - oxidized sterling silver.
Measures - 3mm smooth - 6mm rose cut.
Did you know - "Rainbow Moonstone acts as a prism, diffusing energy throughout the aura. It provides psychic protection, clearing the mind and senses, and aids in lucid dreaming and calm sleep. It deflects negativity and eases emotional trauma". "Legendary as the Traveler's Stone, Moonstone is especially protective of those who travel by night or upon the water when the moon is shining."