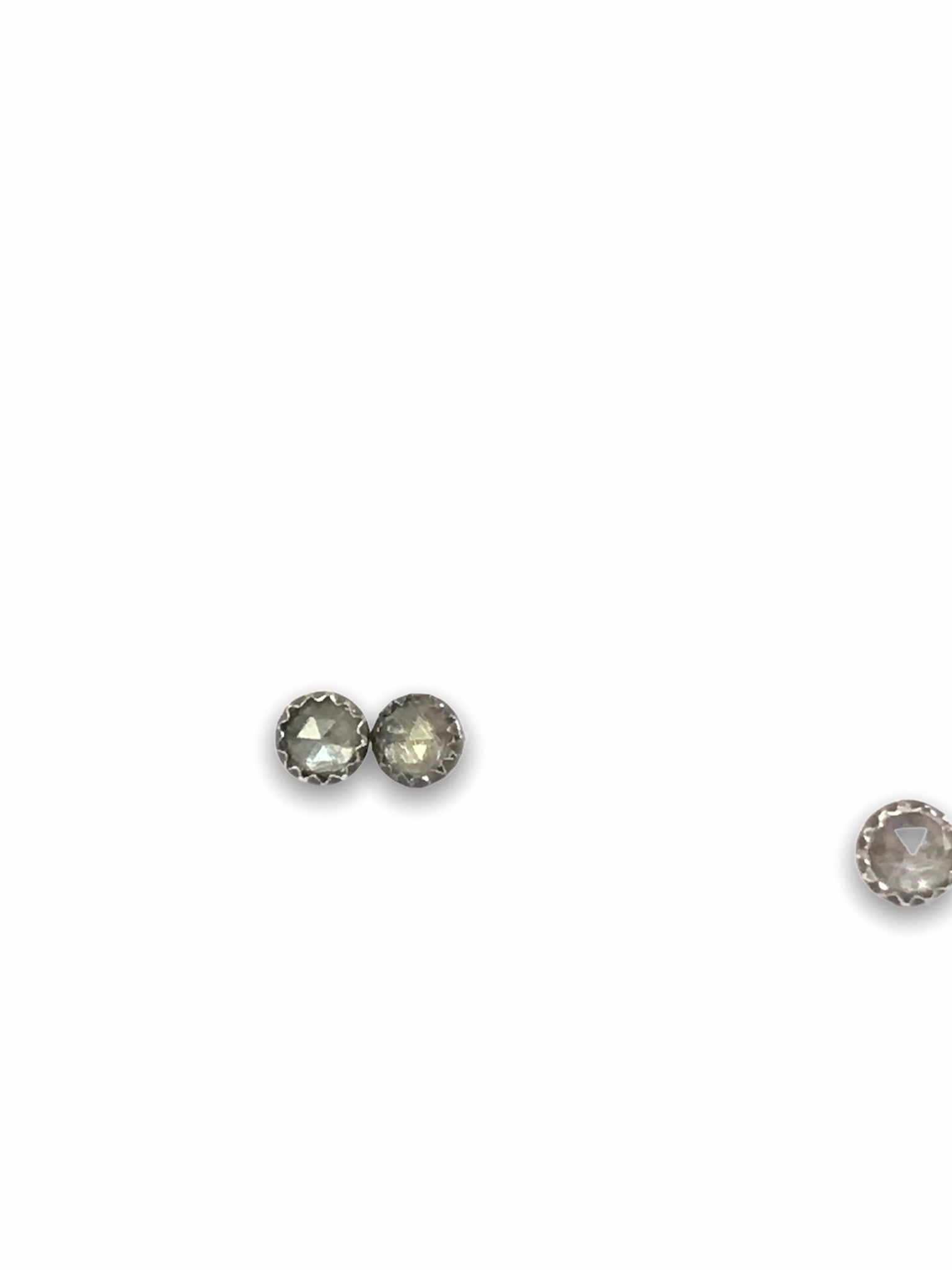 Vela - studs
Vela studs, a beautiful combination of pale green amethyst and oxidized silver that might just become your go-to pair all year long.
6mm rose cut pale green amethyst - oxidized sterling silver.
Measures - approximately 3/8" and 1/4".
"G

reen amethyst also called prasiolite, and its meaning is one of inner vision, power, and self-love. It connects us to the element Earth and our heart."

Beautiful to see the subtle variations in colors between clear quartz, rose quartz, and pale green amethyst.